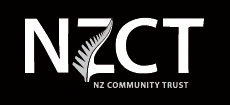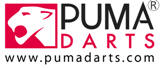 Top
NZDC Ranked Players
L
New Zealand
Open
Winners
2012
Ladies
Chris Hay
Men's
Craig Caldwell
Sponsors
Puma Darts
Products

Triumphant Team Puma Returns
The Puma NZ Dart Team or "Team Puma" as it has been affectionately named returned home on Monday after a very successful trip.
The itinerary for the trip was fairly full on with the team having to front up to their first match only hours after a gruelling 20 hours of travel. This however did not stop them from performing at the highest levels.
Firstly Bernie Smith, Robert Grant & Jannette Jonathan took out the main places in a "Soft Tip" darts tournament and along with the efforts of the other team members won the overall title.
After several more engagements and exhibition matches the team competed in the Japan "Spring Open" (Steel Tip) Darts Tournament. There was a very large field and this time it was "Australian No.1" Simon Whitlock's turn to take a title for the team by winning the Men's Singles with other team members Bernie Smith 3rd and Robert Grant and Warren Parry sharing 9th Equal. Once again in the Ladies Singles - Jannette Jonathan showed that she has returned to top form by taking out the title while her sister Marion Morgan also showed good form by placing 3rd.
The Japanese Officials were so impressed with the professional attitude and standard of the team that they have invited two of its members Robert Grant & Jannette Jonathan back to Japan in July for the World Ranking Japan Open in Tokyo.
There is also further talk of inviting "Team Puma" back again next year.
Well done to all the members and a special thanks must go to Puma Darts Managing Director - Peter McCormick for arranging the tour.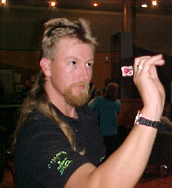 Team Puma make it two from two with Jannette Joanthan and Australia's Simon Whitlock took the Ladies and Men's Singles in the Japan "Spring Open" (Steel Tip) Darts Tournament. Jannette's sister Marion Morgan finished 3rd and Bernie Smith Finished 3rd in the Men's.
The
Puma NZ Darts Team presently touring Japan has just played in their 1st "Soft Tip" darts tournament with Bernie Smith winning the Men's Open as well taking out the pairs with team mate Robert Grant. The ladies also fared well with Jannette Jonathan winning the Ladies Open singles. The entire team Bernie Smith, Robert Grant, Warren Parry, Simon Whitlock (Aus), Jannette Jonathan and Marion Morgan took out the "Teams Title" and were declared overall champions.
Although "Soft Tip" darts is not played in New Zealand - it has a huge following in Japan and The United States - so for NZ Team members to win at their first attempt is "another feather in their caps".
The teams next game on the tour is a "Steel Tip" tournament and results will be posted as they come to hand.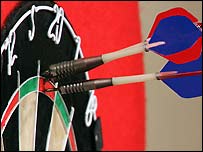 Coming Events
NZDC
Junior/Youth
Championships
West City
Auckland
21-23 July 2013
---------------------------------
N
ZDC
Under 24's
Championships
Kapi Mana
Porirua
5-6 October 2013
---------------------------------
Aotearoa
NZ Maori Tournament
Kapi Mana
Porirua
2-3 November 2013
---------------------------------
New Zealand
Darts Council
Ranking
Tournaments
2013
---------------------------------
28th April 2013
North Island Masters
Open Singles
Hastings
[Poster]
---------------------------------
2nd June 2013
Canterbury Open
Open Singles
Canterbury
Christchurch
[Poster]
---------------------------------
16th June 2013
Puma NZ Masters
Open Singles
Kapi Mana
Porirua
[Poster]
---------------------------------
7th August 2013
New Zealand Open
Open Singles
Nelson
[Poster]
---------------------------------
8th August 2013
Puma New Zealand
Men's Singles
Nelson
[Poster]
---------------------------------
9th August 2013
Puma New Zealand
Ladies Singles
Nelson
[Poster]
---------------------------------
21st September 2013
Auckland Open
Open Singles
West City
Auckland
[Poster]
---------------------------------
19th October 2013
Alan King Memorial
Open Singles
Otago
Dunedin
[Poster]
---------------------------------
17th November 2013
Ted Clements
Levin Open
Horowhenua
Levin
[Poster]
---------------------------------